NALO HOPKINSON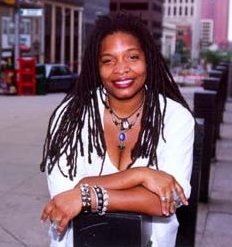 Biography
Born December 20, 1960, Nalo Hopkinson has been described as a writer of speculative fiction, a genre of writing that includes magic realism, fantasy, and sci-fi. Born in Jamaica, she has lived in North America since 1977. Hopkinson is renown for her incorporation of Caribbean tradition and lore into contemporary science fiction. She has published a number of short stories in various magazines and anthologies (including a short story titled Greedy Choke Puppy which has been transformed into a play). She is the author of two novels (Brown Girl in the Ring and Midnight Robber), and has recently edited her first anthology Whispers From Cotton Tree Root: Caribbean Fabulist Fiction. Presently Hopkinson resides in Toronto (the setting of her first novel) having moved there from the United States when she was 16 years old.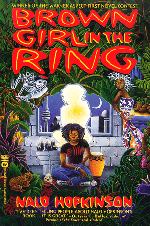 Hopkinson has published a number of short stories, but Brown Girl in the Ring is her first Book. It was awarded the Warner Aspect First Novel Award, the Locus Award for Best First Novel, and was a finalist for the Philip K. Dick Award, the James Tiptree Junior Award, and the Nebula Award. The novel stars Ti-Jeanne, a young woman who uses her knowledge of ancient powers to fight the hoodlums of a near-future Toronto who prey upon the bodies of the poor and powerless. Hopkinson's characters are a welcome addition to a literary scene usually bereft of fictional characters of colour who are integral to the novel rather than being marginal players in the story.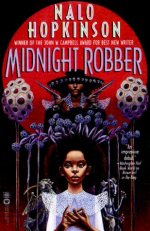 Midnight Robber is Hopkinson's second novel. Hopkinson succeeds once more in creating a strong young female protagonist -Tan Tan- whose courage and sense of adventure earn her the title of Robber Queen on the Caribbean-colonized planet of New Half-Way-Tree. Hopkinson creates an intriguing world of' 'tallpeople,'douens,' 'rolling calves,' and 'ground puppies' in this novel that establishes Hopkinson as a new talent in the speculative fiction genre, and reaffirms why she was awarded the John W. Campbell Award for Best New Writer in 1999 for her previous work.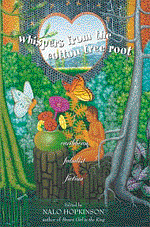 Whispers From Cotton Tree Root: Caribbean Fabulist Fiction is the latest book to be published by Hopkinson. It is her first anthology.
---
Selected Bibliography
Short Stories
Midnight Robber/Tan-Tan and the Rolling Calf (Exile Magazine)
This short story formed the basis for the novel)
Ganger (2000, Dark Matter, an anthology of speculative fiction by Black writers)
Greedy Choke Puppy (2000, Dark Matter)
A Habit of Waste (Fireweed)
Riding the Red (1997, Black Swan, White Raven)
Precious (1999, Silver Birch, Blood Moon)
Money Tree (1997, Tesseracts 6)
Slow Cold Chick (1999, Northern Frights 5)
Novels

Brown Girl in the Ring (1998)
Midnight Robber (2000)

Anthology

Whispers From Cotton Tree Root: Caribbean Fabulist Fiction (2000)

Interviews
Check out what's new with Nola Hopkinson by visiting her web page. Click on Eshu above or Nola below to get there!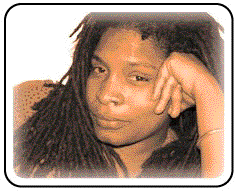 ---
Check out my pages on Samuel R. Delany and Octavia Butler, two well-known
African-American Sci-fi and Fantasy novelists.

| Samuel R. Delany | Octavia Butler |
OR
go back to my Home Page